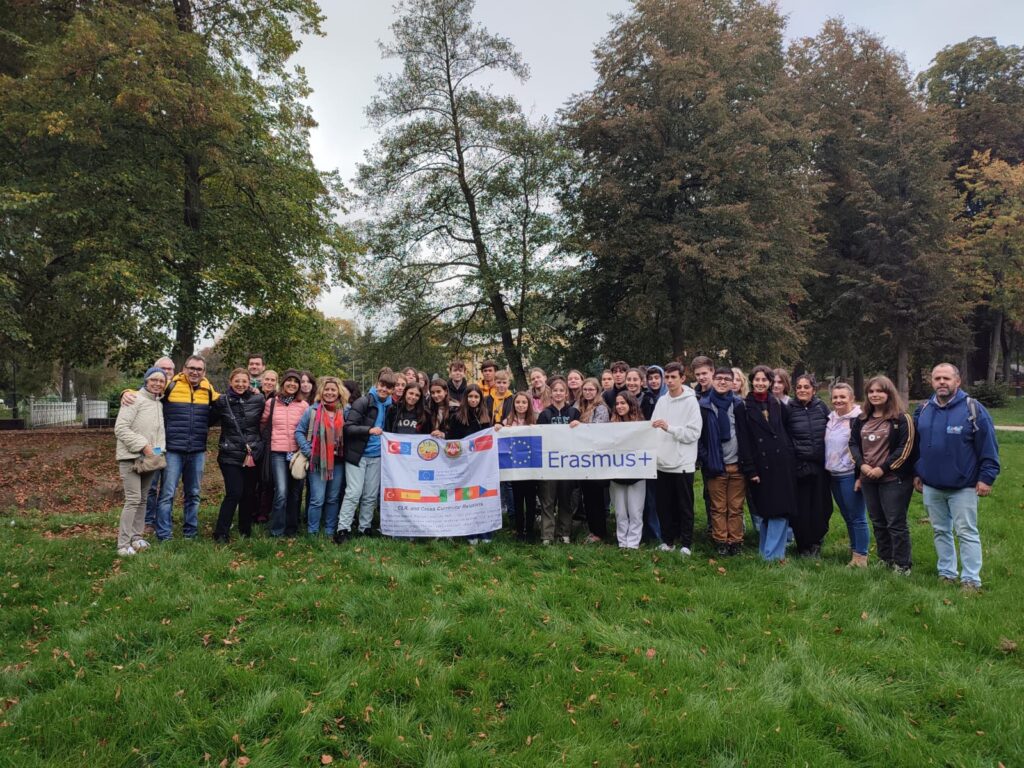 During the week from 26th September, groups of teachers and pupils from the Czech Republic, Turkey, Italy, Portugal and Spain took part in another meeting of the Erasmus + project CLIL and cross-curricular relations, this time held in Chełm, Poland.
The official program included activities such as tour of the hosting school, a workshop, or the excursion around the city and its chalk tunnels. The excursions didn't stop there though as the next day was dedicated to the guided trips to Nałęczów and Kazimierz, including the Wisła river cruise.
Since the topic of this meeting was CLIL and MUSIC, the next day was full of melodies. All participants presented their project activities related to music – we've enjoyed a lesson of Music, presentation of different musical instruments, a dance class and our pupils' performances. The day ended with the performances of music school students and singing around a campfire during scout evening.
The program continued the following they as we participated in an all-day excursion of Lublin, a city with its rich history and a beautiful museum, which provided us with information on prehistoric times all through to modern history as well as the information on history of art and different religions. We were also reminded of the old times by the visit of a museum in nature and its authentic buildings, workshops and livestock. We spent the end of the day shopping for souvenirs to have something to remind us of this wonderful trip.
Friday, the last day of the meeting, was the time to say goodbye. The participants were given their well-deserved certificates, the pupils visited the lessons at our hosting school and the teachers took part in a meeting concerning the program of the following meeting in Portugal and Sicily.
We can't wait to see each other again, to share our experience and practise our communication skill in English!